Lincoln Oil Changes in Greater Chicagoland
Do you want your Lincoln vehicle to always offer the same exceptional performance as the day you purchased it from our dealership? You can help make sure that happens by getting your routine maintenance, like oil change service, completed by the team at Bob Rohrman Schaumburg Lincoln, located at 1200 East Golf Road in Schaumburg, IL.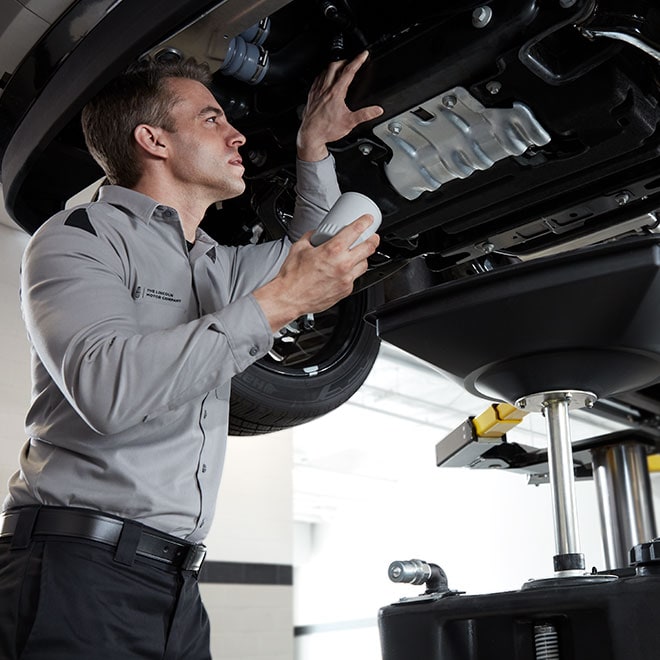 How Often Does My Lincoln Vehicle Need an Oil Change?
If you are wondering how often your Lincoln model needs an oil change, you should consult your owner's manual. Also, the service advisors at our dealership are a good resource for information. Most vehicles need oil change service every 5,000 to 7,500 miles.
Why Should I Change My Car's Oil Regularly?
Changing your car's oil on a regular basis can help prevent many costly repairs down the road. Oil provides your vehicle's engine components with the lubrication needed to prevent friction and overheating. When you change the oil in your car, you help prevent the buildup of sludge, dirt, and other particles.
What's the Difference Between Synthetic and Conventional Oil?
Conventional oil is refined for your vehicle after it is extracted directly from the ground. Meanwhile, synthetic oil is made from petroleum components that have been modified, as well as other materials. Synthetic oil does give you the advantage of longer times between oil change services and enhanced protection of your engine.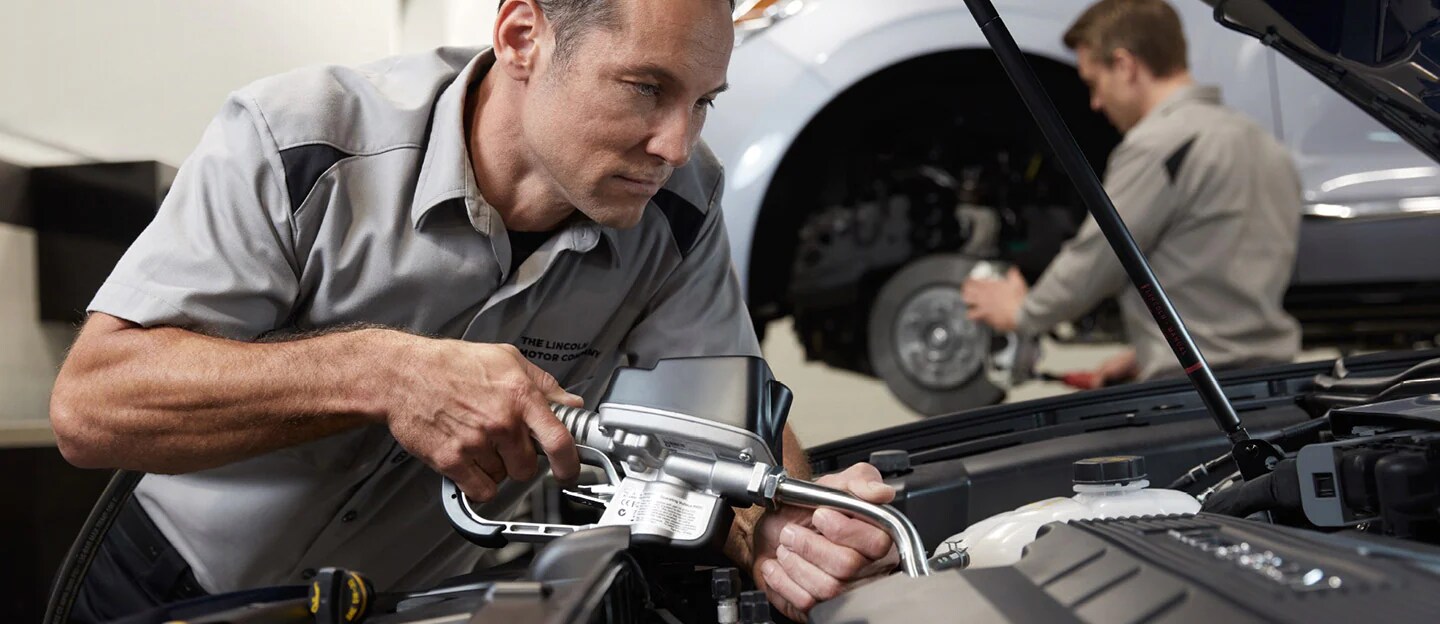 What Are Signs Your Vehicle Needs an Oil Change?
Some folks may find that they can't remember the last time they got their car's oil changed. There are signs that your vehicle will give you to let you know that it is due for oil change service. Here are some signs it is time to make an appointment:
There is a knocking sound coming from your engine
You notice there is more exhaust coming from your vehicle than is usual
The oil has a different texture
There is the smell of oil in the cabin
The check engine or oil change light is illuminated
Contact Us for a Service Appointment
Are you looking for oil change service in the Chicagoland area? We are your spot for all of your Lincoln service and repair needs. Contact the service center at Bob Rohrman Schaumburg Lincoln, in Schaumburg, IL, so you can schedule your oil change service with our team today.
Time & Convenience
At Schaumburg Lincoln, we recognize that your time is your most valuable commodity. And with Lincoln Pickup & Delivery,™* which offers the convenience of a complimentary loaner vehicle, service will never slow you down. You'll get the prompt attention and service you deserve when you make an appointment for your scheduled maintenance. And if you prefer to wait while your vehicle is serviced, you'll enjoy relaxing in a comfortable client lounge and business center with complimentary Wi-Fi and refreshments.
*Lincoln Pickup & Delivery service is valid for owners of 2017 model-year or newer Lincoln vehicles. Service is available for retail and warranty repairs. Mileage limitations may apply. See your dealer for details. Lincoln reserves the right to change program details at any time without obligation.