The 2017 Lincoln MKZ in Chicago, IL Luxury Life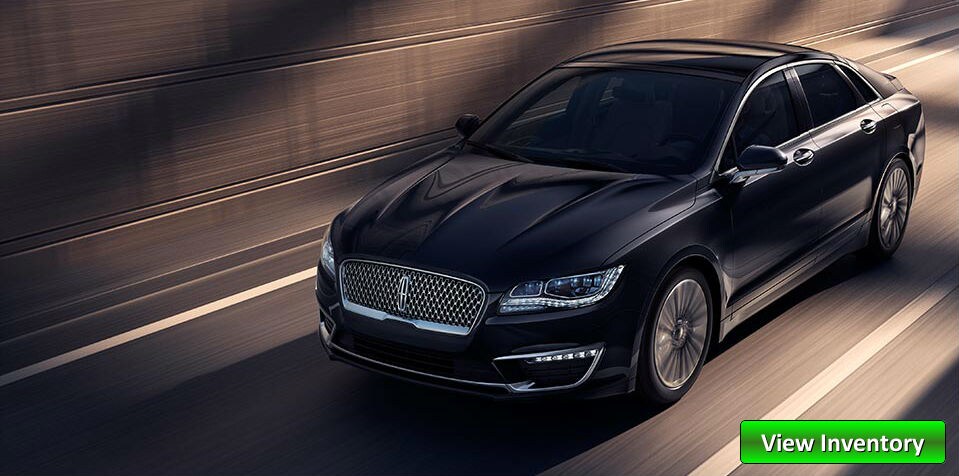 This luxury sedan, the legendary 2017 Lincoln MKZ in Chicago, IL, is a distinct experience of its own. From the design work, to the modern technology masterfully crafted and engineered to provide both performance and comfort, it's an amazing machine.
We're going to cover some of the 2017 MKZ's most impressive features. There's a lot to cover, so let's get started with our in-depth look.
Beautifully Designed for a Luxury Experience
The first thing you'll notice about the exterior is its elegant, yet powerfully shaped body. Its iconic grille is not only shaped to convey the image of luxury, but is congruent with the quality of its HID adaptive headlights.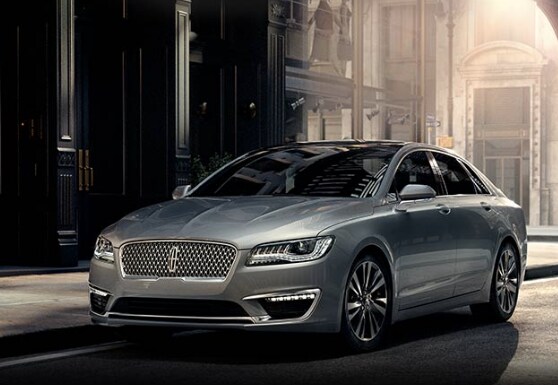 The 2017 Lincoln MKZ in Chicago, comes stock with 18" 5-spoke wheels. You'll also have access to the entire lineup of new wheel designs, including luxury 19" and 20" models. A custom crafted Driver's Package also features painted brake calipers, a redesigned grille and distinctly perfected 19" rims.
Signature lighting, such as the custom backlit handles, and an illuminated welcome mat featuring the Lincoln logo greet you, as you approach with keys in hand. Its panoramic glass roof, adds a touch of detail to how fun it is to drive.
Ambient lighting is a gorgeous touch. There are 7 custom color schemes to choose from to light your mood, and add a little flavor to your night.
Engine and Performance Expertise
Let's start with the 3L twin turbocharged V6 engine of the 2017 Lincoln MKZ Chicago, IL. An AWD drivetrain is available, however the 400 horsepower and 400 pound per foot of torque speak volumes of their own as a standard feature.
Performance and fuel economy for this model run a ring of their own in its class. It's the only model within the mid-sized sedan class that Lincoln knows provides a fuel efficient hybrid engine for the same price as the standard engine spec. - something Chicago, IL drivers will love!
The transmission is equally impressive. It's a 6-speed automatic, also featuring SelectShift technology. For the standard engine, push button automatic gear shift controls are found on the center console.
There's also an adaptive suspension on the 2017 Lincoln MKZ in Chicago, IL. It uses Continuously Controlled Damping technology, which automatically adjust the damping of your suspension, by calculating the steering, movement, braking and suspension. It takes only milliseconds in total, and you can also choose between 3 different manual modes of suspension settings.

Comfort and Entertainment
The 2017 Lincoln MKZ in Chicago, IL is really way above the competition with advanced entertainment.
Consider its advanced control panel, it's intuitively designed, where each knob and button is placed conveniently for ease of access and appearance. Considering the Driver's Package with ebony interior, contour seats for perfect comfort and Touring White accents placed tastefully throughout the interior, the accommodation is first class.
Even the steering wheel is a mix of zest and class. A beautiful cut finished with leather matches the door trims, all accentuated by tastefully selected designer materials throughout the cabin. The seats are actually crafted using Bridge of Weir material from Scotland.
2017 Lincoln MKZ in Chicago, IL - Black Label Edition
There are definite, exclusive benefits to being a member of the Lincoln Black Label. Deal with selective locations, with access to collections that the general public aren't exposed to - other than through luxury 2017 Lincoln MKZ Chicago owners.
A few interior themes come to mind. For example, the Thoroughbred brings the excitement and moves of its horse track inspired design. The Chalet and Vineyard ooze with culture and class, providing the driver with a unique experience of comfort and quality.