The 5 Most Impressive Features in the 2017 Lincoln MKX for Chicago Drivers...
Both experts and owners agree that buyers should consider the 2017 Lincoln MKX Chicago, IL for it is among the compact crossover SUVs offering the best value for money in the market. The new MKX comes completely redesigned from 2016 and now boasts with even more modern looks and better comfort for all passengers. Get more details on this SUV and its major features and advantages to evaluate it before you go to your local dealer in Chicago, IL.
1. Plenty of Space
This five-passenger SUV has comfortable seats and plenty of legroom even for the rear-seat passengers. If you want even more comfort, you can opt for power-adjustable seats with 22 positions for perfect customization. It is also possible to add an extra touch of luxury with wood or aluminum trim, depending on your preferences. All buyers of the 2017 Lincoln MKX Chicago, IL and families, in particular, should be happy with the great cargo space of 37.2 cubic feet. You can always fold the rear seats to make it 68.8 cubic feet.
2. Impeccable Performance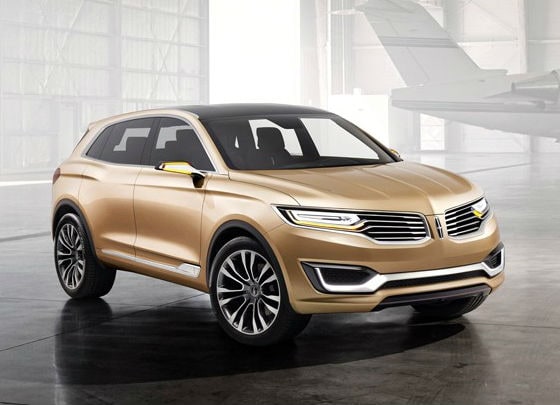 This model features a 3.7-liter V6 engine which makes 303 horsepower and 278 pound-feet of torque, but there is a more tempting option. You can go for a 2.7-liter turbocharged V6 engine producing 335 horsepower and 380 pound-feet of torque. In either case, you can go for a front-wheel drive or an all-wheel drive. The Lincoln AWD intelligent technology monitors traction constantly to send the optimal amount of torque to the front and rear wheels respectively. The result is exceptional stability and confident handling, regardless of the outdoor conditions. This is what all buyers considering the 2017 Lincoln MKX Chicago, IL want.
3. Adaptive Steering Benefitting Drivers
This feature available for the 2017 Lincoln MKX Chicago, IL regulates the responsiveness of the vehicle to the steering wheel input. This will give the driver a better more natural connection to the vehicle when driving at a higher speed on the highway and help to minimize effort when low speed is required. Simply put, the car will give you a personalized driving experience and this will certainly make you more comfortable and confident behind the wheel. There is extra room for the personalization with the selectable Normal, Sport and Comfort steering modes.
4. Adaptive Headlamps for Any Light Conditions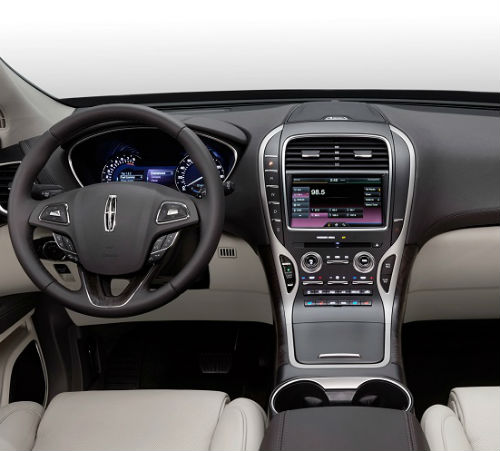 These are based on LED technology which offers superior illumination while using less energy. It boasts with greater durability compared to its counterparts. The headlamps adjust the way in which they cast light on the road, depending on your steering. This is amazingly helpful no matter whether you are driving your new 2017 Lincoln MKX Chicago, IL on a busy street or on an empty road away from the city.
5. Plenty of High-Tech Features
The brakes of this SUV work excellently and the advanced Auto Hold function makes them even more reliable in case you have to stop abruptly at a traffic light or a temporary road sign. When you stop, it will work to hold the brakes and then release them as you accelerate. This will give you a much smoother ride on the streets of Chicago. The auto-dimming rearview mirror and the rear parking sensors will be your best friends when you park.
When it comes to comfort, you will enjoy adjustable heated front-row seats with lumbar support, driver seat memory function and dual-zone automatic climate control. Among the most notable technology features which buyers of the 2017 Lincoln MKX Chicago, IL should know about include 10-speaker audio system, satellite radio and phone and audio Bluetooth connectivity. You can also get a navigation system and blind spot monitoring.
If you are ready to explore the features and capabilities of the 2017 Lincoln MKX Chicago, IL in person, visit your local dealer soon.