The 2016 Lincoln Navigator: powered for the Chicagoan in You
Bring in home, the luxurious style and space icon, the new 2016 Lincoln Navigator Chicago, IL. You, as a proud Chicagoan, ought to value this brave new refinement of earlier Lincoln Navigator version, primarily because it allows you so much style with all your family in it. Forget going camping on that rented SUV anymore, neither do you have to settle for a crossover tagged as a SUV, this promises and delivers a SUV with all the luxury you conceive.
In our analysis today, we will be looking at the
Technological specs
Engineering and drive
The interiors
An overview of technological specs:
With the 2016 Lincoln Navigator Chicago, IL., you get the choice of settling for either of the two different wheelbases: a standard wheelbase or an extended wheelbase. You are certain to get three rows of seating, that can accommodate a maximum of eight people and yet leaving enough room for all your stuff including stroller and luggage.
The welcome mat on the 2016 Lincoln Navigator Chicago, IL., ensures that a puddle light stays on for you till you come back to your car and once you step in, it illuminates as a step mat and welcomes you inside with its warm interior light up.
The 2016 Lincoln Navigator Chicago, IL., has incorporated in it a revised version of sync as Sync3 that has all new design and interface. It comes with improved voice recognition, a more interactive command identification system, optional navigation properties that easily locates the nearest ATM and restaurant as well as getting your favorite apps on the bright touchscreen that basically allows you to do anything from taking a call, playing your music to display of navigation options.
Besides, you get the exclusive Lincoln technical specialities like bi xenon headlights, dual zone automatic climate control, driver seat memory seating and a power fold third row sitting with 60/40 capacity.
Engineering class and driving ease: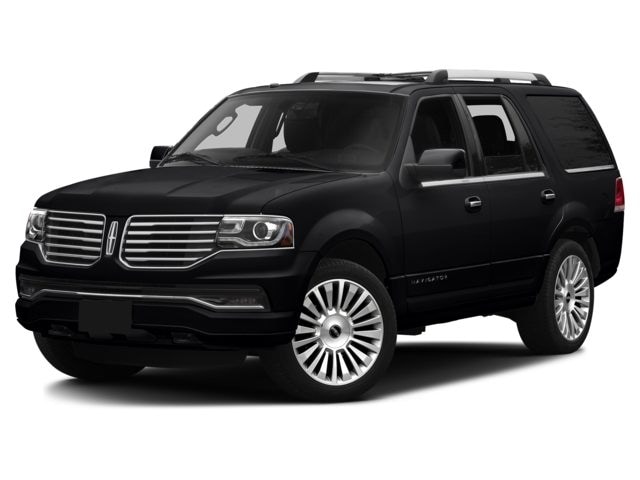 For its engine, the 2016 Lincoln Navigator Chicago, IL., relies on a twin turbocharged 3.5 liter V6 Eco Boost engine. This ensures maximum performance using every drop of fuel. The towing capacity of it is a mammoth 9000 pounds. Thus, you are pretty sure of carrying that boat along with you for the next fishing trip around Chicago. Plus the Lincoln Navigator features its patent porthole-in frame design where steel half shafts fit in through elliptical portholes in frame. This aids in better getting in, out of car as well as making the rear less high. This along with the multilink suspension design, enables each tire to negotiate with the bumps during ride.
The control Trac 4WD system would enable to traction slippery roads more as well as smoothen out the ride on drier roads. Lincoln Drive control effectively monitors the driving suspension with sensors constantly detecting body motion steering and braking dynamics. Thus at lower speed, the 2016 Lincoln Navigator Chicago, IL., would provide a fluid and easy driving system, thanks to the Lincoln electric power assisted steering control. It boasts of a 6 speed automatic transmission with Selectshift technology.
Interiors and your suave companion:
Besides helping your almost entire family seat with you, the Lincoln Navigator ensures their safety with six safety airbags in place. Where, a rollover sensor activates the side rollover airbags in case of collision from sides. For family where elderly or the differently abled need assistance in climbing up and down the Navigator, it has the option of power deployable Running Board, available in Chrome model with the reserve package, that comes out on opening the door and retracts back once done.
The Advance Trac with Roll Stability Control, takes the help of gyroscopic rates to help measure vehicle roll and turning rates. This prevents skidding or fishtailing that is more than helpful in icy road conditions that makes it your ultimate companion for the Chicago winters.
You need to possess the 2016 Lincoln Navigator Chicago, IL., to be able to find the ultimate driving experience and relish driving around with the big group you love.