The only sedan to drive in Chicago, IL., is the 2016 Lincoln MKZ
For more than a decade now, we have always seen a Lincoln being differentiated from a similar featured Ford vehicle, and a 2016 Lincoln MKZ in Chicago, IL., is no way different. It is very similar to Fusion under its own looks. It simply means that it possesses all of a luxury sedan's standard features just at a low price. Now what better could the drivers of Chicago, IL., ask for? The unique and sleek styling however makes the 2016 Lincoln MKZ stand apart distinguished from other competitors of the same league.
Coming with a V6 engine or a turbo charged 4 cylinders to choose from, the other features remain intact in the MKZ including an all wheel drive, AWD and a hybrid power train. Active noise cancellation technique and the adaptive collision remain intact as in all the luxury sedans. The interior cabin is almost perfect with all luxury and safety features. The modern looking interior comes with exquisite switches and buttons for climate functions and audio streaming. The sync voice system and displays are customizable leaving it to the drivers taste. The touch buttons are sometimes less responsive.
Here are the top features of the car:
Body and style
Package options
Safety
Body and style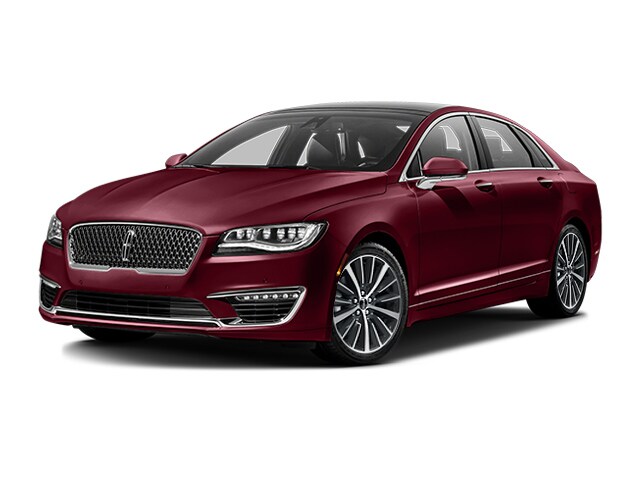 Base and Black label are the two trims you can get in the 2016 Lincoln MKZ in Chicago. IL. It comes with adaptive and automatic LED headlights, side view mirrors that are powered and LED tail lights. It is also well-equipped with keyless entry and ignition, 18 inch wheels, automatic climate control which is dual zone and suspension dampers that are adaptive.
A leather upholstery that is warm and heater equipped front seats are features to brag about. The front seats come with power lumbar and the rear seats are foldable in 60/40 ration. The steering wheel which has the tilt and telescoping feature is an added luxury in this sedan. The accessory list expands to a rear view mirror which auto dims by itself, a cruise control and some power accessories as well.
The standard list of technical instruments includes a rearview camera, CD player with a 11 speaker sound system, satellite radio and USB and auxiliary inputs. The optional package comprises of elements like mirrors which are auto dimming, HD radio and ambience lighting. There is a reserve package which has additional accessories like a steering wheel with heating option, a navigation system, and even a power outlet. There are also 19 inches wheels which are available on reservation. A power sunroof both panoramic and standard is available in a reserve package along with rear seat belts which are inflatable.
Additional and Reserve package options
Apart from the features listed above, the 2016 Lincoln MKZ in Chicago, IL., also comes with certain additional features which are worthy for your penny. The premium schemes of design are allowed with special leather upholstery and wood trims from designers. An experience liaison is a person who will accompany the customer in premium shopping for the designs.
Safety Features
The standard safety features of a luxury sedan are perfectly covered by the 2016 Lincoln MKZ. The drivers in Chicago, IL., can stay safe with stability control, disk brakes, traction control, rear parking sensors and airbags. My Key system is a feature which tops the safety list. It allows in setting the limits for speed and volume as well. There is a notification system which in emergencies dials 911 automatically.
There are several optional safety features in the package which can be added for some extra cost. The 2016 Lincoln MKZ comes with a five start rating for the test drives conducted and is quite safe for the road in Chicago, IL.